Proven Strategies
Get quick student results with our keyboarding program.
Simplified Approach to the Keyboard
The color-coded rows and simple approach to the keyboard reinforce correct technique to make keyboarding a comfortable, automatic skill.
Our technique begins with learning correct posture and the functions of the keyboard and mouse, which develop muscle memory, dexterity, and finger association. When students have these skills, two-handed typing becomes an automatic ability.
Our simplified approach to learning helps students understand finger placement and improve their keyboarding technique.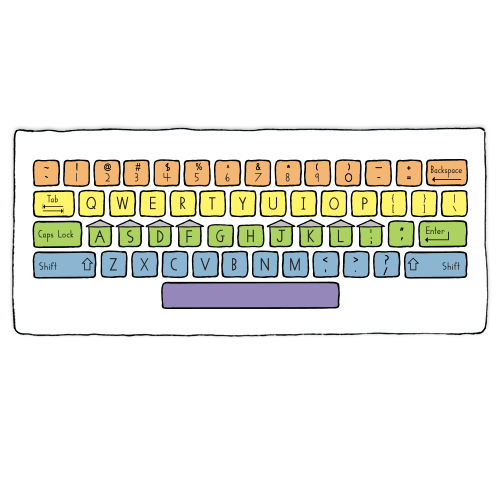 Cross Curricular Connections
Teach keyboarding alongside other subjects! Fun typing lessons and writing activities connect keyboarding to math, social studies, ELA, and science.
Rich content with various themes engage students as they type about music, science, and math. No boring drills!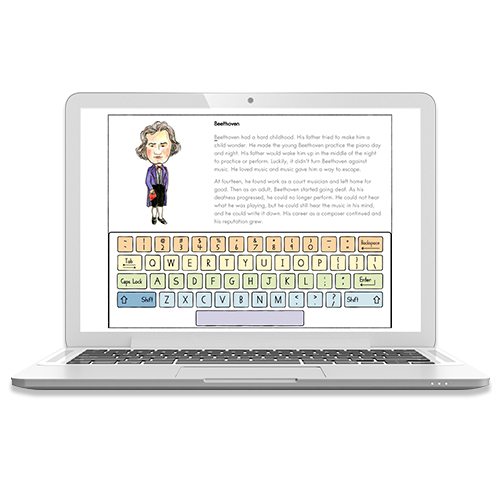 Digital Citizenship Lessons
The program includes digital citizenship lessons to prepare keyboarders for using the computer and internet safely and responsibly.
Digital citizenship lessons for all grades include four areas: digital information, digital protection, digital consideration, and digital communication. This ensures children are safe and responsible as they navigate online.
We have created four topics that encompass lessons to support the nine elements of digital citizenship. The lessons can be taught at the teacher's discretion. Each lesson covers one or more of the four topics of digital citizenship: information, protection, consideration, and communication.
The lessons rotate throughout the topics to give students exposure to all simultaneously. Because some students may have more exposure to technology than others, it is wise to consider teaching digital citizenship prior to starting the Keyboarding Without Tears® curriculum. This ensures that all students are familiar with the parts of technology, as well as the rules required to be responsible digital citizens.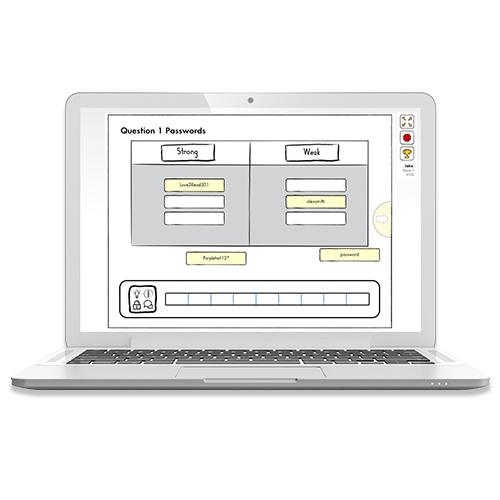 Easy SetUp
Flexible License Models and Implementation Options
Purchase grade-level licenses and get your students one step closer to keyboarding mastery with age-appropriate content and cross-curricular themes. Volume, multi-year, and site license pricing models are available to fit your school and district needs.
Choose from multiple implementation options including roster management and SSO solutions such as Clever, Google SSO and ClassLink.