Transitional Kindergarten: Bridge the Gap!
Megan Parker
January 8, 2018
0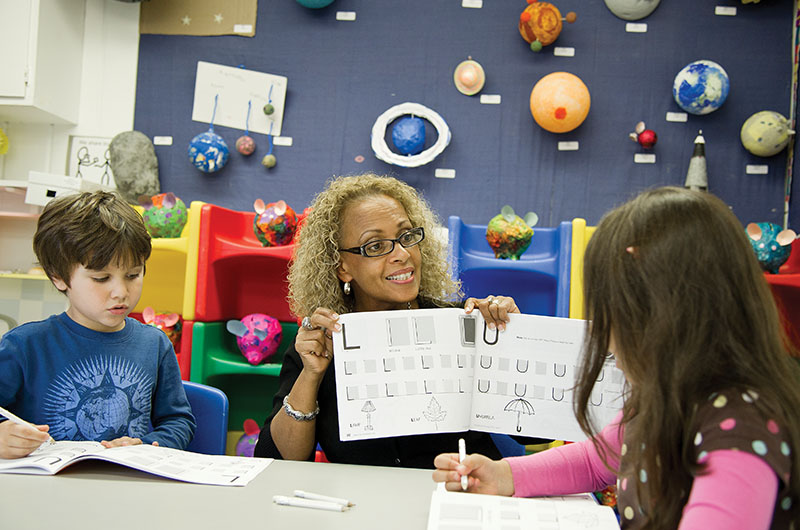 You may have heard some buzz lately about transitional kindergarten (TK) and are wondering what it is. Or maybe your child is already in a transitional kindergarten program and you're wondering how it will be beneficial. Whether you're a parent searching for options for your 4- and 5-year-olds or a teacher looking for transitional kindergarten resources—look no further! Learning Without Tears is introducing its brand new product offerings for transitional kindergarten. Before we fill you in on our exciting new developments, let's take a look at what, exactly, transitional kindergarten is and how it can benefit young students in that crucial developmental stage between Pre-K and kindergarten. 
What is Transitional Kindergarten?
The concept of transitional kindergarten was pioneered by the State of California in 2010 when a law was passed called the Kindergarten Readiness Act to make a place for 4-year-old and new 5-year-old children who are developmentally in-between preschool and kindergarten. Transitional kindergarten offers children with late birthdays extra time and a developmentally appropriate curriculum to prepare them for entering kindergarten.
In an academic world where standards for kindergarteners are increasingly similar to those once expected of first graders, transitional kindergarten provides an appropriate bridge to meet social-emotional and academic needs of younger rising kindergarten students who might not be ready for traditional kindergarten.
Transitional kindergarten teaches children the foundational learning skills they need in order to be comfortable in a classroom environment among their peers. By delaying the enrollment year for kindergarten, 4-year-olds and young 5-year-olds are offered the time to build the foundation skills necessary for them to adapt successfully to kindergarten when they are ready.   
Students not only learn essential pre-literacy, pre-math, and other cognitive skills, but also develop social and self-regulation skills needed to succeed in school and life.
Transitional kindergarten can benefit both the student and the school. Here are five advantages that transitional kindergarten can bring to your school:
• Students are better positioned for academic success, which makes them less likely to be placed in special education or held back in later grades
• Allows time and space for young learners to develop socially and emotionally while building academic skills
• Students have time to develop social and self-regulation skills alongside academic skills
• Children are better prepared to succeed in kindergarten
• Students are more confident communicators because they've had time to build vital social skills
How Learning Without Tears Supports Transitional Kindergarten
Transitional kindergarten provides a bridge from Pre-K to kindergarten, and the Kick Start Kindergarten workbook is designed to provide a developmentally appropriate teaching resource. The Kick Start Kindergarten workbook can also be adapted for Pre-K students for practicing lowercase letters and kindergarten students who struggle with the pace of the kindergarten workbook. 
Features of Kick Start Kindergarten:
• Introduces students to lowercase letter formation
• Provides fine motor skill-building
• Includes teaching guidelines and lesson plans for easy teacher prep
• Developmentally sequenced to fit a nine-month or year-round calendar
Download new Kickstart Kindergarten sample lessons, and further explore the curriculum!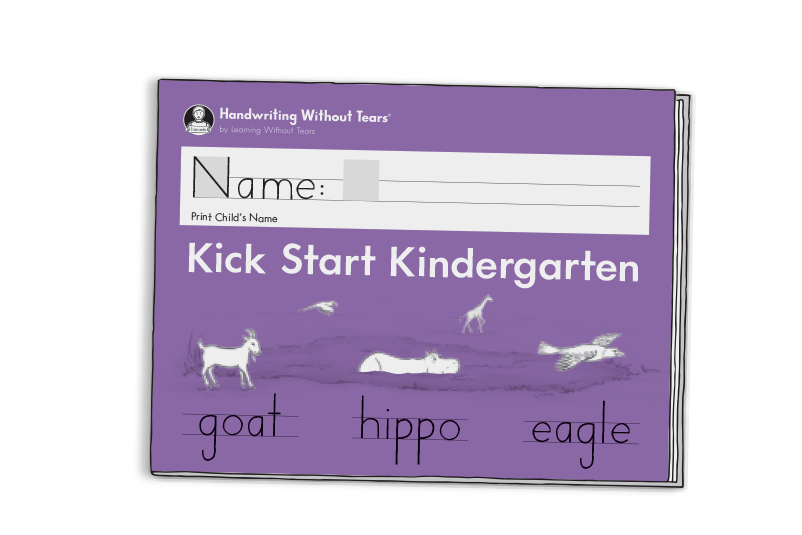 By

Megan Parker
Megan Parker received her Bachelor of Science degree in English from Towson University. She has a background in writing for children that includes working in the editorial department at Girls' Life magazine, where she wrote for the print magazine and website. She has versatile experience as a writer, editor, and copywriter, and her writing has been published in magazines and newspapers. When she's not having fun creating imaginative content at Learning Without Tears, she loves to travel the world.