Mat Man's Super Bowl Highlights and Challenge: Get Your Game Face On!
Barbara Bernard
February 1, 2019
0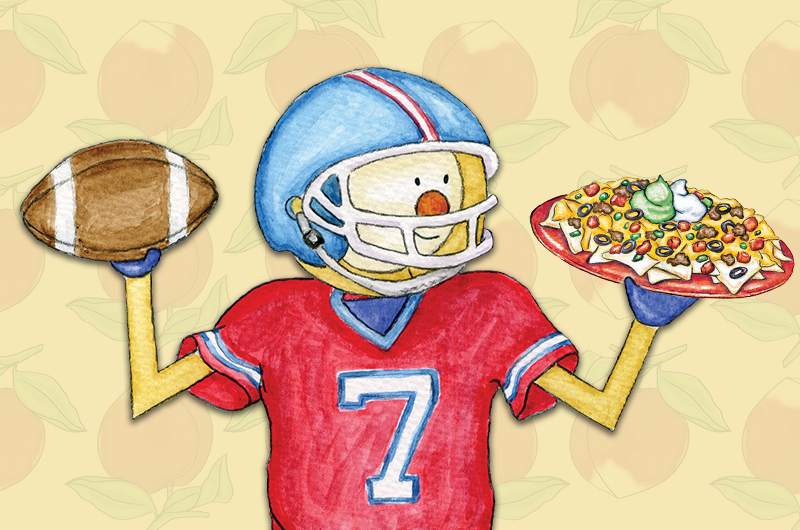 Mat Man® is a big fan of the Super Bowl. In fact, he enjoys everything about it: the food, the cool commercials, the parties, and staying up really late! Of course, there's also the football. No matter who you are, you can find a reason to love the Super Bowl. 
 
The 2019 Super Bowl will be held on Sunday, February 3, 2019 at Mercendes-Benz Stadium in Atlanta, Georgia. The two teams that will battle in the 53rd Super Bowl are the New England Patriots and the Los Angeles Rams. Mat Man is getting geared up for a great game in Atlanta!
 
There are some things you may not know about the Super Bowl. Mat Man did a little research and found some interesting Super Bowl trivia to share with your students:
Let's talk weather.
This year will likely be the coldest on record. Fortunately, Mat Man will be in a dome! Bet you didn't know that the games must be hosted in a city where the seasonal temperature is at least 50 degrees, unless it is covered by a dome.  The coldest open air Super bowl was 39 degrees in 1972 at Tulane Stadium in New Orleans.
 
What about the Super Bowl trophy? 
The Lombardi Trophy weighs 7 pounds and costs $50,000 to make—that's roughly the weight of twelve Mat Mans combined!  
 
The Teams and Players
Love them or hate them, New England holds the record for the most Super Bowl appearances at ten. New England quarterback Tom Brady is tied at five with former NFL linebacker, Charles Haley, for the most Super Bowl wins by an individual player. Only 13 NFL teams have actually won the Super Bowl. Four teams have never made it there: the Detroit Lions, Houston Texans, Jacksonvile Jaguars, and Cleveland Browns. The Pittsburgh Steelers holds the record for the most wins at six titles!
 
How about the food?   
More food is consumed on Super Bowl Sunday than any other day, except for Thanksgiving. The most eaten food during the Super Bowl is chicken wings. More than 1.3 billion wings are expected to be consumed during this Super Bowl weekend. Other fan picks include buffalo chicken dip, chips and dip, pizza, 7-layer dip, potato skins, pigs in a blanket, and nachos. 
 
TV Trivia
The Super Bowl makes up 19 of the 20 most-watched television broadcasts in the US according to Nielsen numbers. In 2017 and 2018, a 30-second Super Bowl ad cost up to $5.5 million. A single Super Bowl has about 45 minutes of advertising, and each commercial is 60 seconds long. 
So, whether you enjoy the food, the football, the comercials, or just the parties, it's time to get your game face on. Mat Man wants to see your Super Bowl game face, and your favorite part of the game (his is the nachos!). 
 
What are yours? Paint your face, write what you love about the Super Bowl, and post your pic on Facebook just like Mat Man!
By Barbara Bernard
Barbara earned a B.S. in Business and Economics from the University of West Virginia. She was a marketing leader for Pitney Bowes for the past 12 years, focusing on driving measurable revenue through concise marketing. She was responsible for marketing strategy, targeted, and defined demand generation campaigns and the deployment of marketing automation and data analytics to drive results. Previously, Barb led global marketing for JDSUniphase, directed e-Business for Freddie Mac and Prudential, and has led customer conferences, sales kickoffs, and client education.