Inspire Dreams with Writing on Martin Luther King Day

Monet Stevens
January 19, 2020
0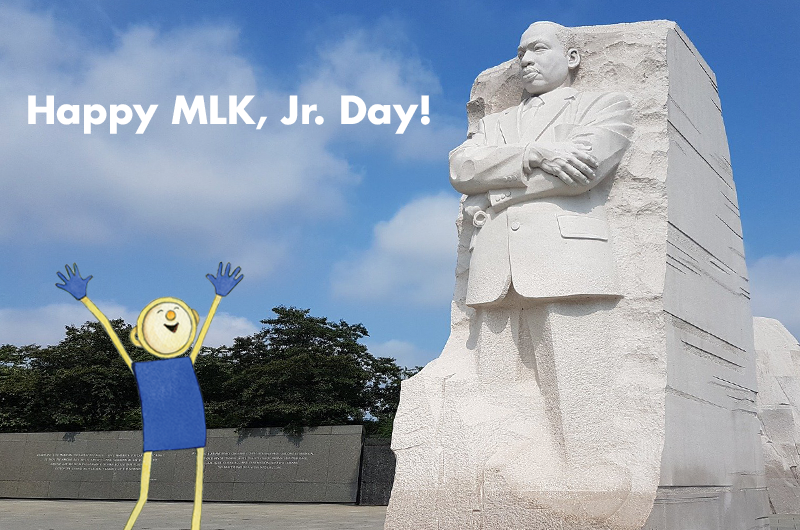 "I say to you today, my friends, that in spite of the difficulties and frustrations of the moment, I still have a dream." -Dr. Martin Luther King, Jr.
 
Dr. Martin Luther King, Jr. changed the world with words.
 
The 1963 "I Have a Dream" speech went down in history as one of the most powerful in the world. Listeners gathered in the hundreds of thousands on the steps of the Lincoln Memorial in Washington, DC to take in his vision for a more unified and just nation.
Although this was King's most popular speech, it was just one of a host of other speeches, essays, memoirs, and books that King used to communicate his mission of equality and nonviolence.
 
Much of the conviction behind King's various writings was due to their clear and comprehensive delivery. King communicated his ideas in a way that resonated with many. They opened the nation's eyes to the possibilities that came with liberty for all.
 
Some of King's other written pieces include "The Power of Nonviolence," an essay explaining the power of a peaceful approach to protest, "Why We Can't Wait," a book that chronicles the historic Birmingham Campaign, and "The American Dream," a sermon that challenged nationwide poverty and promoted equal job opportunities.
 
King's exemplary communication skills led to the unraveling of many systems of injustice. His writings, speeches, and sermons contributed to the creation of the Civil Rights Act of 1964, the allocation of a livable wage for Memphis sanitation workers, the desegregation of Montgomery buses, and many more actions that created a fairer society.
 
In the same way that Dr. Martin Luther King, Jr. used his communication skills to affect change, students today can be inspired to do the same. Educators and parents can work to build confident communicators by building strong writers. Our Building Writers student student editions teach students how to effectively communicate using opinion/argument, narrative, and information writing styles.
 
Students are provided extra, core writing practice opportunities with fun, structured activities than span across subject areas such as science and social studies. To learn more about how to set your students up for communication success using Building Writers student editions, visit our website.
 
Remember that you too can use your words to affect change and fulfill your dreams. 

By Monet Stevens
Monet A. Stevens is a graduate student at Georgetown University. She has interned with several organizations across the Greater Baltimore and Washington D.C. Metropolitan area including the Smithsonian and the Surety and Fidelity Association of America. Monet is passionate about strengthening communities and empowering individuals through mass communication. She recently graduated from Towson University and moved back to her hometown near Washington, D.C. where she hopes to make a positive impact.