Head Back to School as a Winner

Kathryn Fox
July 9, 2019
0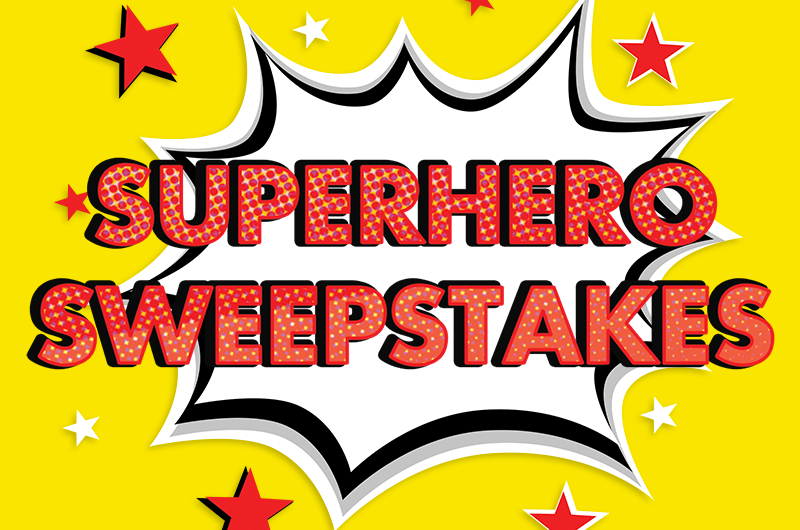 The Fourth of July has passed, and we sincerely hope your belly is full of all the best summer barbeque food groups (corn on the cob, processed meat, and the obligatory American Flag Cool Whip cake made from fruit). Now that you've watched the fireworks (and the kids have managed not to burn down the house with sparklers), you know what time it is: back to school season has officially started!
For the 2019–2020 school year, we're celebrating all the ways that educators can be superheroes in the classroom with the right tools and strategies. With our step-by-step plans that build a strong foundation and ensure your yearlong success, we are kicking off the back to school season with a POW!
Here are just a couple exciting things you can look for at Learning Without Tears as you head into next year!
Win Big this Back to School Season
Start this back to school season as a winner! Enter our Superhero Sweepstakes by telling us your teaching superpower for a chance to be one of 100 people to win $100 in Learning Without Tears materials. One lucky superhero will win a grand prize of $500! Plus, check out our Top Secret Superhero Files (ssh!) for classified tips on how to kick start your teaching this year.
Family Welcome Letters
Download our Pre-K and handwriting Welcome Letters to introduce families to Get Set for School and Handwriting Without Tears and foster school-to-home connections.
Letter & Number Formation Charts
These downloads help you share information about the Learning Without Tears letter formations with families. You can use them for reference or as handouts. Plus, these charts support school-to-home connections by helping parents help their children form letters at home.
Top Secret Superhero Files
Ssh! We really shouldn't be telling you this, but this fall we're offering top secret tips on how to kick start your teaching this year with some of our favorite classroom characters. Stay on the lookout for these files to get exclusive classroom tips.

By Kathryn Fox
Kathryn received her Bachelor of Arts in Writing, Rhetoric, and Technical Communication from James Madison University. She is an experienced editor, copywriter, and technical writer and has worked for the government and in the IT, music, and telecommunications industries. She is currently a writer and editor for Learning Without Tears and loves providing content that empowers young writers and teachers. Kathryn lives in Arlington, Virginia with her best friends.