AOTA 2018: A Celebration of Occupational Therapy in Salt Lake City!

Kathryn Fox
April 25, 2018
0
Occupational therapists from around the world attended the 2018 AOTA Annual Conference & Expo in Salt Lake City from April 19–22! With the beautiful backdrop of mountains in the distance, attendees enjoyed educational sessions, poster presentations, seminars, and exhibit booths featuring the latest instructional materials and engaging products and services for OTs from around the country.
With a primary content focus on children & youth, academic & fieldwork education, rehabilitation, disability & participation, and more, an exciting energy of empowering occupational therapists and helping children and adults achieve optimal performance in both life and school was apparent throughout the Salt Palace Convention Center.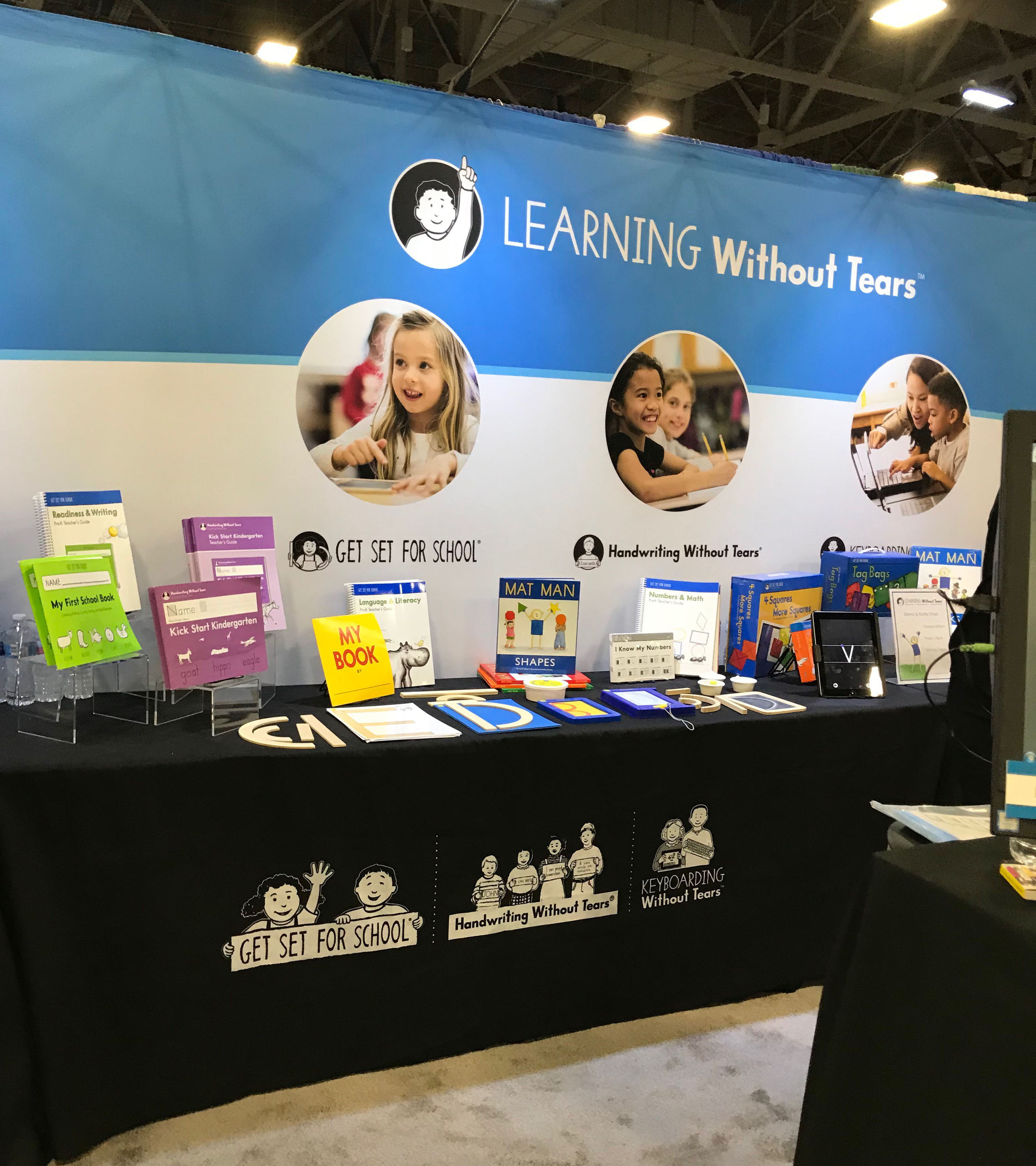 As occupational therapists discussed how to best help their students or clients, learned more about how to tackle the challenges they face on a daily basis, received expert advice from AOTA members, and browsed research, they also shared their own expertise about evidence-based practice, outcome documentation, and skill evaluation.
At the Learning Without Tears exhibit booth, we were happy to meet OTs from around the world and enjoyed sharing our new editions of student editions, teacher's guides, journals, and Building Writers student editions. We love strengthening our partnership with OTs to build confident communicators together. We were also excited to share the Integrated Print and Digital Solution, and explain how we've reimagined handwriting for twenty-first century learners. It's always so fun to interact with the OTs we help teach handwriting every day. 
After a fun and informative few days of many laughs and learning, everyone returned home with tips, trick, and strategies to empower their instruction until the next AOTA conference in New Orleans next year.

By

Kathryn Fox
Kathryn received her Bachelor of Arts in Writing, Rhetoric, and Technical Communication from James Madison University. She is an experienced editor, copywriter, and technical writer and has worked for the government and in the IT, music, and telecommunications industries. She is currently a writer and editor for Learning Without Tears and loves providing content that empowers young writers and teachers. Kathryn lives in Arlington, Virginia with her best friends.