5 Rockin' Music Strategies Webinar
5 Rockin' Music Strategies Webinar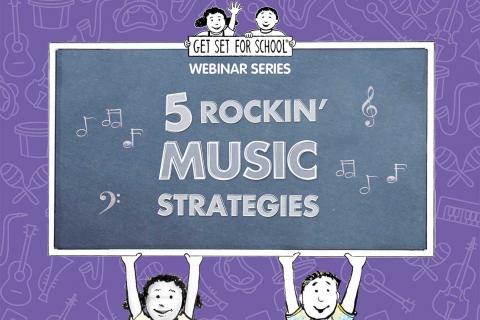 In this interactive webinar, we will demo hands-on activities along with music and movement to boost children's skills for Pre-K–K success!
Even if singing isn't your forte, get ready to:
During this free webinar you will learn:
Discuss how to develop readiness and facilitate grip with music
Identify 5 skills children need to succeed in Pre-K—K
Learn 5 multisensory music strategies for effective implementation
 
This is an introductory webinar. Ideal for viewers new to Get Set for School® or those who want a refresher.