Cursive Kickoff Sample Pages
NEW! Cursive Kickoff
Available January 2019.
This workbook is for second grade students or those working at that level who are ready to learn cursive.
Offers digital instruction opportunities
Facilitates an easy transition from printing to cursive
Includes pretest/posttest screener to help drive instruction and monitor student progress
Learn & Check helps teachers and students check letter, word, and sentence skills
Lesson plans incorporate letter review with words and sentences
Activity pages combine handwriting instruction with paragraph, poem, composition, and language arts activities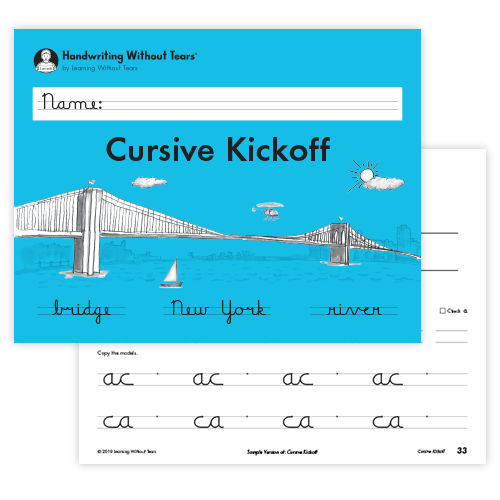 YES, I would like to preview Cursive Kickoff - here's my information.